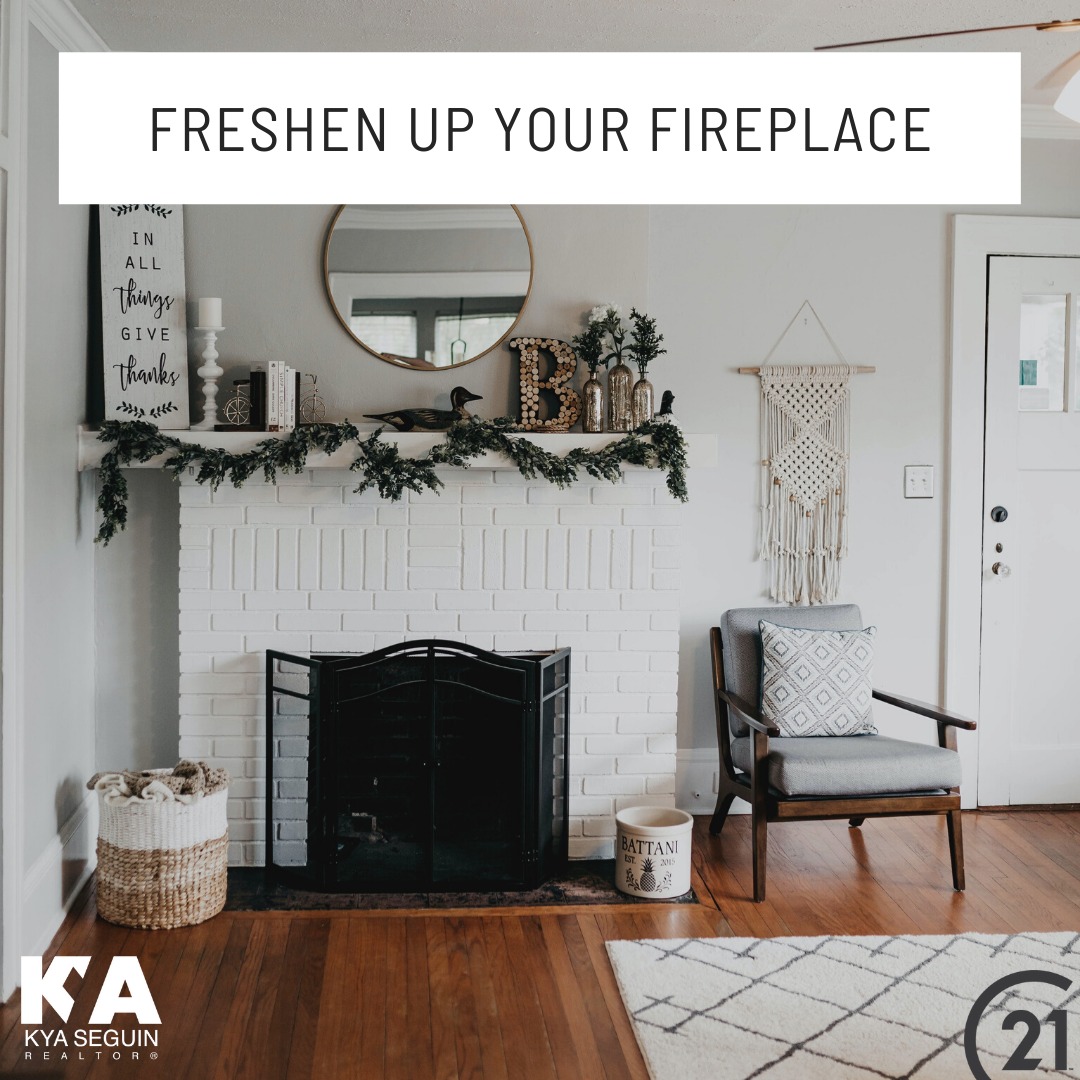 If you've been thinking that your fireplace could use a facelift, there's no time like the present. Here are a few suggestions on how to give your fireplace a makeover before the coldest days of the year set in, so you can enjoy the new look all winter long.
1. Paint it
Nothing transforms a space more quickly and easily than paint, and that applies to fireplaces too. If you have outdated red brick on your fireplace, a few coats of white, black, or grey paint can transform it. You can knock this project out in an afternoon. First use a wire brush to clean the brick, then apply an oil-based primer, then apply the paint colour of your choice. Done!
2. Whitewash it
A subtler touch than paint, whitewashing can lighten up a dark fireplace and brighten up a room in the process. With whitewashing, you'll skip priming the brick surface and simply apply a mixture of white paint diluted with water. Just make sure to test the mixture in an inconspicuous location on your fireplace before painting the entire surface.
3. Consider a stone veneer
With manufactured cast stone masonry blocks, you don't need to be a stone mason to get an incredible look for your fireplace. Cast stone blocks are manufactured in a variety of shapes and styles that mimic natural types of stone. The product looks like real rock but it easier to cut with a saw at home and is designed to bond to a surface with mortar. While not exactly an afternoon project, adding a stone veneer to your fireplace can be tackled and completed in a weekend's time.
4. Add a floating mantel
Create a decorative focal point for your fireplace by adding a mantel. Options here are endless: use a solid wood beam for a cottage feel, match existing furniture with a manufactured shelf, or double up with an upper and lower deck. A floating mantel can be installed in an afternoon; just make sure to use proper anchors in whatever surface you're attaching to.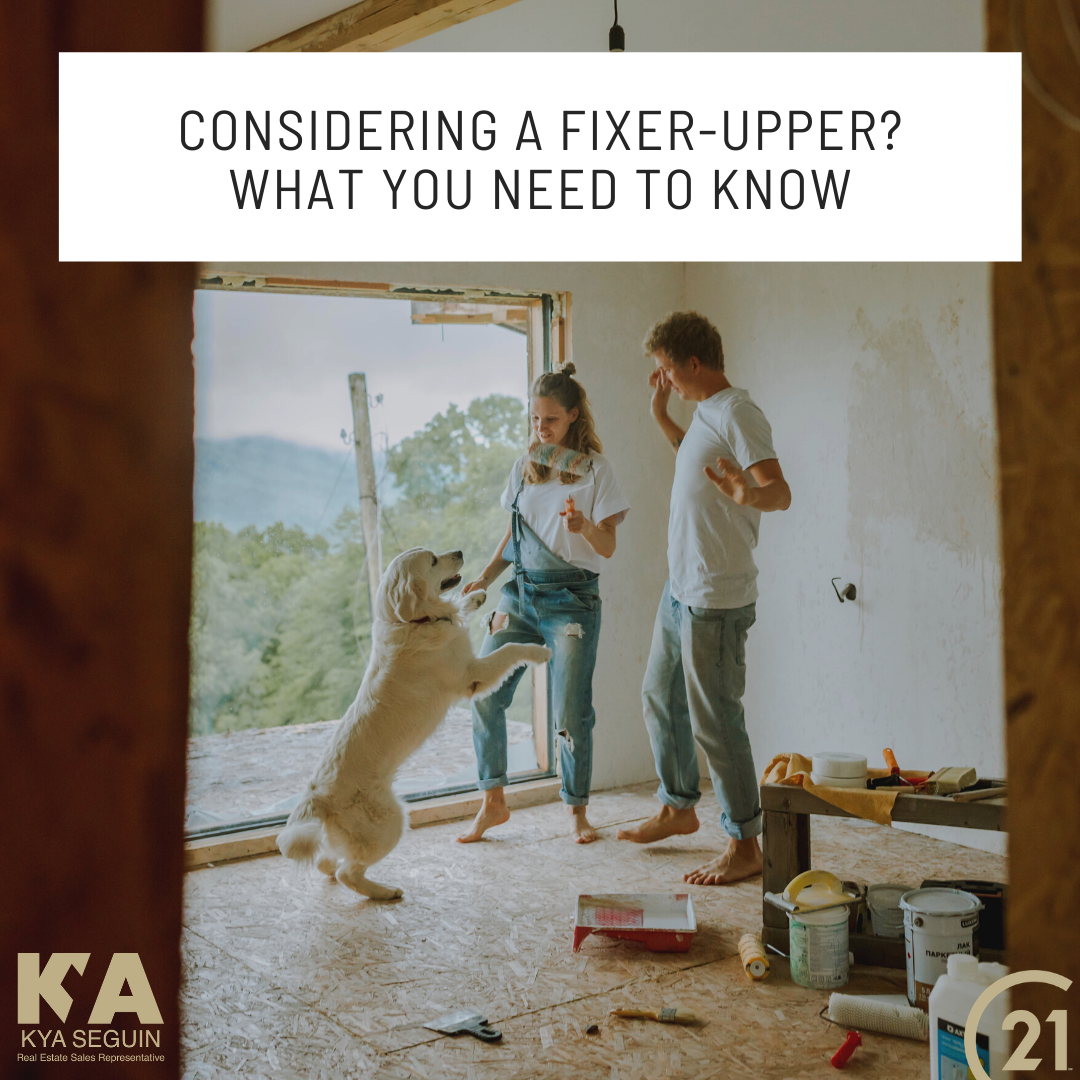 Fixer-uppers are tempting prospects. Such properties let you buy into a desirable neighbourhood at far below typical market value. That's because you're not buying a typical house.
With fixer-uppers, you must think carefully. Ask yourself: Will this house be worth the work I put in? To find your answer, follow these three steps.
1. Add up the costs: First, consider everything that needs to be done in the home. Always assume more work rather than less. Add up all costs for materials and labor. If you plan on doing some of the work yourself, factor in your own labor costs as well. Hiring a home inspector helps a lot during this step. Their expertise can ensure you're not missing any costs hidden behind the walls or under the roof.
2. Calculate the final value: Regardless of whether you plan to sell the house or live in it, you need to estimate what the finished value will be. Search for comparable listings, or "comps," that have sold in the area to get a rough idea of what to expect. I can help with this step and run a search on your behalf.
3. Find the difference: Finally, subtract the total estimated costs from the estimated final value. Subtract an extra 5-10% for unforeseen issues. The number you get should be the absolute upper limit of what you offer. Anything more, and a great deal can easily turn into a money pit.
If that final number looks good to you, then that fixer-upper may be just what you've been looking for. Time to secure a renovation loan!